Who is Dancehall Keddah?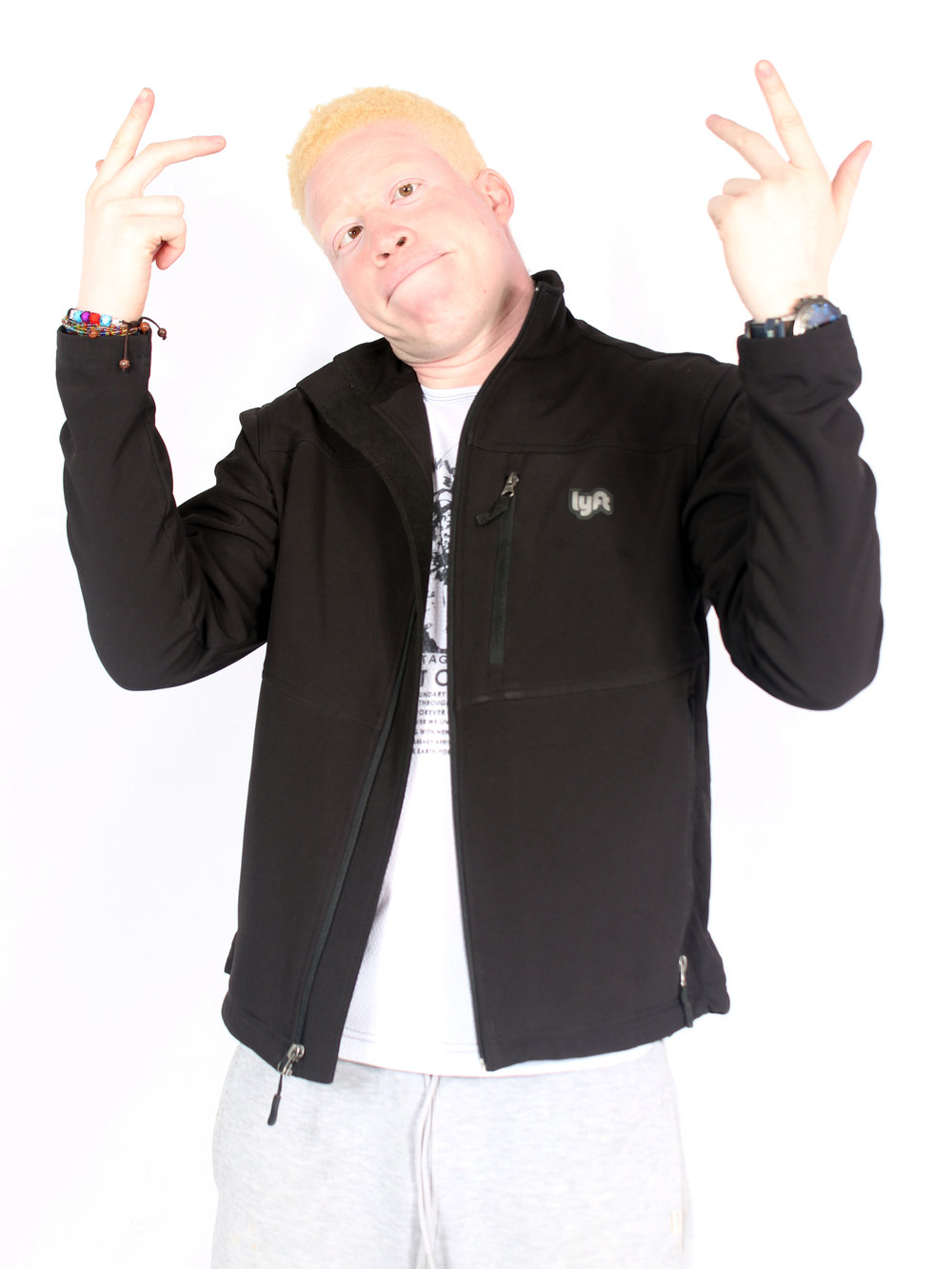 Dancehall Keddah was born Edward Terence Cheza on the 14th of June 1993 and grew up in Glen View, Harare. He did his primary education at Lochinvar Primary school before enrolling at Prince Edward School. It was at Prince Edward were Keddah discovered his interest in music. At P.E he was in the Jazz band, Pop/Rock band, Marimba band & Mbira Band. He also did part of his secondary education at Christ Ministries High. Keddah's music career began back in 2008 when he was a drummer for Bob Nyabinde before having to quit to focus on his education.
Where did your name come from?
Born an albino, my friends used to call me Keddah. So, when searching for a stage name I just chose one close to home. I put the dancehall just to let people know what genre I do before they hear the music. lol
Where did your passion for music come from?
I really do not have an idea. I just enjoyed music more than your average 4year old would. I found I could express myself better if I just sang about something bothering me than talk about it haha!
How did you get into dancehall?
It was 2013 and a friend of mine played me Killer T's Ndakarova Gunners. I went home and played it close to 10 times a day EVERYDAY for about a month and I fell in love with the genre. I had never heard a description of an event that well thought out and put out as a song in ZIMBABWE, which says a lot because ZimHiphop was really thriving then. So, since then it's just been Me & ZimDancehall till the mic cuts off. lol
Where do you get the inspiration for your songs?
Anything & Everything. I once wrote a song about a man who fell from grace after the sausage fell out of my sausage-roll in town. Couldn't pick it up and whilst walking away I thought the sausage to be a man who once had everything and all of a sudden you lose everything. *me&zimdancehall till the mic cuts lol**
What do you hope people will get from listening to your music?
A feeling. A mood. An understanding. Everything & more.
Who inspires you the most in life?
Anyone who makes a $1 a day. Growing up I have seen families sleep hungry, children chased from school for not paying school fees. So, for any man/woman who can make a decision to wake up and earn a $1 a day, that is who inspires me the most if you come from where I come from.
If you were to give something up for a year what would it be and why?
DRINKING!!! Because I think I am a fish tank hahaha. Someone wise once said 'an intoxicated mind is a mind and a half but being used in a foolish way'
What is your greatest achievement in life so far?
My beautiful baby daughter, Aneni.
How do you know when a track you have made has that thing?
My mouth gets watery haha as if I just made a meal for everyone and its almost time to eat.
Of all the songs you have made so far which one is your favourite and why?
Ndasvika Joina. Because it's a true story. For more details listen to the song. lol
What is your favourite riddim you have worked on?
Good Vibes Riddim produced by Toga. #Chaaaakaipa.
Who are your favourite artists and why them?
Lil Wayne – He had the greatest run of all time. 2006-2011 was Weezy everything. Most people got introduced to tattoos, syrup and the overuse of autotune lol. He had everyone up their game, so we got better music from all his peers as well.
Beenieman – I just couldn't (still don't) understand how he would perform so well with him jumping and dancing on the stage in a SUIT!! That kind of determination, only a few have so di Zagga boss is truly a favourite.
Alick Macheso – Because he is the maestro.
Where can people access your work?
For everyone with internet access my music is placed on all major music outlets, AppleMusic, Deezer, GooglePlay, Amazon Music. On music sites, DatPiff.com, Legend Mixtapes.com. People can get my music as it is released on my artist page on sites, Reverbnation, Soundcloud, Audiomack, MySpace, YouTube. On all these platforms just search 'Dancehall Keddah'.
For people who want the music straight to their phones, just whatsapp +263785558189 …text – DK Music, and you will receive all the latest new music, videos, interviews and performances.
What advice do you have for aspiring artists?
Treat the music industry the same way a nurse, teacher, radio dj, president would treat their own careers. As musicians we have a tendency of thinking music is not a career.
What is the soundtrack to your life?
Hahaha, I have too many for different stages in my life. For now, it definitely has to be XXXtentacion's Moonlight.
Who would you like to collaborate with, local/ international?
Locally I would love to collaborate with Killer T. He is an amazing artist and his simplicity with words but still hitting your soul is something a few can do (I know I cannot lol)
Internationally I would want to collaborate with Kanye West. Creative minds do not go beyond Kanye!!!
What are you most proud of about being Zimbabwean?
Peace. If we are not the most peaceful country in the world I don't know what is.
Describe a typical day in your life.
Up at 9am. A young bath if it's cold and straight to the studio. Might not be recording anything, but being in the studio keeps me sane. Around 3 is when I get out and get to roam the streets. We calling it roaming because we won't be going anywhere or doing anything just, …ROAMING!! Home by 8pm, watch a movie or 2 and shuffle all the music in my PC and sleep as it plays. Music in the background is the only way I can actually sleep so haha pakaipaaaaa!!!.
How would you like to be remembered?
My ideas. More than the music, the videos, the shows, please, remember My Ideas.
Social media handles /website links
Facebook; Dancehall Keddah
Instagram; keddah_263
Twitter; @Keddah263
YouTube; Keddah263 DK
Soundcloud: https://soundcloud.com/dancehall_keddah